Archives by date
You are browsing the site archives by date.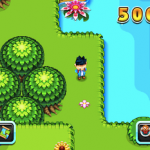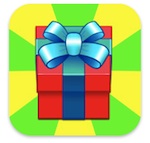 At first glance "1000: Find 'Em All" from Glu Mobile reminded me of Zelda – A Link To The Past on the SNES – the art and style of the game world is really cute and slick. The world is a traditional 2D pixel art background, whereas the main character is rendered in 3D, which gives him a nice appearance. It also allows a full 360 degree direction of movement.
The controls are very slick. You can either tap a location and your character automatically walks to this point, or you can drag your finger round and control your character's movement directly. All in all, the actual game engine and controls are a triumph that Glu Mobile can be very proud of. But how does 1000 fare as an actual game?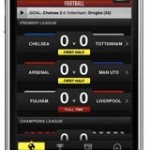 Last week, Erik Huggers presented at Mobile World Congress and disclosed that the BBC is developing three iPhone apps: for News, Sport and (potentially) iPlayer. According to the Beeb's Technology Correspondant, Rory Cellan-Jones, developing these apps has taken a while because of a "complex legal problem".
Well, despite that and any objections being raised by other media organisations (*cough*), the News and Sport apps are being developed by MobileIQ – here's their press release about it. There's no details available about who's could be developing the iPlayer app – although it has been reported that the Beeb has already shut down development of a non-sanctioned iPlayer app from Camiloo.
I've delved through all the BBC's websites, Tweets, and anything else that I've seen posted on the new apps to give you a summary of what's coming.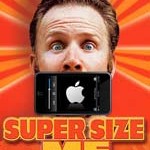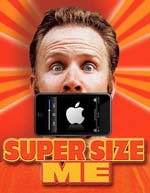 The tech furore has subsided, and we're left with Apple's tablet – the iPad. Whether you're of the opinion that it's just an oversized iPod touch or something more, it has certainly had a massive impact.
All About iPhone contributor Andy Cook has already given his opinion.
I also asked Steve Litchfield if he was considering getting an iPad. His response:
The iPad itself is not for me, I type in too much text! But I can see it being perfect for other family members, each of whom the has "the full Internet" (minus Flash, of course!) in a single A4 device that doesn't have trailing wires or get hot or need a pointing device. So yes, put me down for a place in the queue, shortly before the drive to my parents house to get it "installed".
So it's not for Steve. But he, like me, can see the appeal for those who want a rich Internet and media experience, without having to worry about all those viruses, software updates, and general management overhead that's associated with a computer.