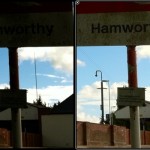 iOS 4.1 just went live. Among its many updates and improvements is a feature that is specific to the iPhone 4. iOS 4.1 when running on the iPhone 4 adds an HDR photography option to the camera app.
The HDR (High Dynamic Range) technique has been around since the 1930s, but this is the first time that it has been offered as a default option on a smartphone. What does it mean and should you use it instead of the standard photo option? Let's find out. (Non HDR shots on the left, HDR shots on the right).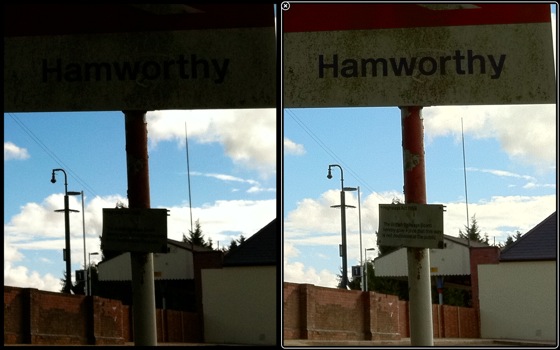 When you take a photo with the iPhone the exposure is automatically set to render the best possible range of luminance based on the centre of the scene or, if you tap on a part of the scene, that area. As I'm certain you have noticed for yourself, this means quite a bit of experimentation to find the best compromise between under and over exposure. Under expose the photo and you risk crushing all the blacks and dark colours, over expose the photo and you'll surely end up with washed out colours and very little detail in the highlight areas.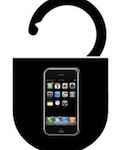 |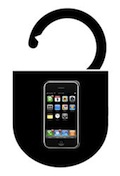 I've already looked at how to buy the cheapest officially unlocked iPhone in the UK, but what if you already have your iPhone?
If you've decided you either can't or don't want to use an unofficial unlock, such as ultrasn0w from the iPhone Dev Team, then that leaves you with one option: get it unlocked officially by a mobile network.
So what's the likelihood of that happening with the UK iPhone carriers? (more…)


Fed up with your phone? Miffed at your mobile? You're not alone. But why do we expect our phones to do so much, and is it justified?
I've written a post for The Really Mobile Project, and for once, I only mention the iPhone a couple of times!
Read it here: http://thereallymobileproject.com/2010/03/feature-perpetually-dissatisfied-guest-post/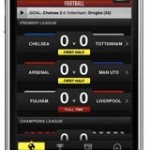 Last week, Erik Huggers presented at Mobile World Congress and disclosed that the BBC is developing three iPhone apps: for News, Sport and (potentially) iPlayer. According to the Beeb's Technology Correspondant, Rory Cellan-Jones, developing these apps has taken a while because of a "complex legal problem".
Well, despite that and any objections being raised by other media organisations (*cough*), the News and Sport apps are being developed by MobileIQ – here's their press release about it. There's no details available about who's could be developing the iPlayer app – although it has been reported that the Beeb has already shut down development of a non-sanctioned iPlayer app from Camiloo.
I've delved through all the BBC's websites, Tweets, and anything else that I've seen posted on the new apps to give you a summary of what's coming.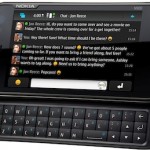 |
All About iPhone contributor and all-around gadget fiend James Burland has his own blog at Nokia Creative. Recently he's been taking a look at the Nokia N900 – considered by many to be the current uber-smartphone of choice for the connected geek.
His main phone is still Apple's iPhone 3GS. But could this change?
(more…)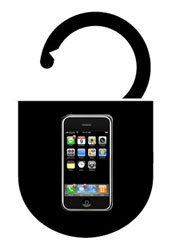 I've already written articles about getting the cheapest iPhone on O2, Orange and Tesco Mobile. But all these operators sell their iPhones locked to their individual networks. What if you want more freedom than that? What if you want to use two different SIMs, or simply want to switch to local network when you're abroad?
You could pay an eye-watering amount buying an officially unlocked one imported on the grey market from Play.com. The 16GB iPhone 3GS will cost you £715.99 (with free delivery!). Or, you could take your chances and buy an iPhone from eBay. I just watched an auction end for an unlocked iPhone; a 16GB 3GS went for £470 plus £6.99 postage – saving £239 on Play.com's price. Not bad. However, the seller said he had "opened the box to unlock", indicating that it's probably unofficially unlocked using the iPhone Dev Team's fine work on their ultrasn0w unlocking software. So that means you'll have to update your iPhone using a jailbreak tool and custom firmware everytime – or to put that jargon-free – no easy software updates from iTunes.
So here's an easier and cheaper option to buy an officially unlocked iPhone in the UK.

I received an email from a former colleague of mine today (who knows I'm a thorough iPhone geek!), with a question from a friend of his about getting an iPhone on Vodafone. One of the big appeals of Vodafone for his mate is that they supply phones on Pay Monthly unlocked as standard – no need to go faffing about with unlock codes and the like. Just buy your phone, and get on with using it however you want.
It's not long to go until Vodafone launch their iPhone offering in the UK on January 14th, and my friend's mate really wants an iPhone 3GS. So his simple question was: "It'll be supplied unlocked right?"
Nope.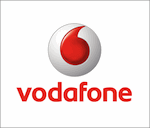 Vodafone are due to launch their iPhone offering in the UK on January 14th. I've been looking at the Vodafone iPhone web pages, and thought it odd that Visual Voicemail wasn't mentioned.
Yesterday, I came across a conversation between James Robinson and Vodafone on Twitter, and the carrier has confirmed that they won't be offering Visual Voicemail in the UK at launch.

LAST UPDATED: December 28th 2009
Tesco has been selling the iPhone in-store from December 14th. I already have articles describing the cheapest way to get an iPhone on O2, and a similar article for Orange. Both of these operator's tariffs are quite similar. But if you're looking for a budget or an unlimited option, then Tesco Mobile may be able to grab you on price alone.
Read on for a guide comparing the best deals for both Pay As You Go and Pay Monthly iPhones on Tesco Mobile.