|
I use the original everyday. Good things they've introduced:
Landscape mode
Twitter posting
"A new football scores service with free goal alerts by team and match for the main UK leagues and European competitions" (yay!)
Not so good: it's now subscription-based. £2.99 for 6 months or £3.99 for a year. But let's face it, the old app's model of a one-off £2.39 was never going to work, was it?
The original Guardian app will work for another 6 months, so you have a while to decide.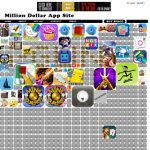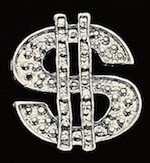 There's a clear policy on this website: no press releases. There are plenty of other sites that provide that sort of news regurgitation service. But on this occasion I'm going to break that rule.
I like to make people aware of iPhone-related things that are interesting, or just good ideas. And the best ideas are often the simplest, like this one.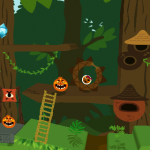 It's almost the end of the 2009. This year has seen the release of the iPhone 3GS, tons of new features thanks to iPhone OS 3.0 , and has seen the iPhone's smartphone market share rise considerably.
But it's still all about the apps. So to end the year, I asked the All About iPhone contributors to send me their choice of favourite application.
I simply asked, "Which one app has made the most impact on you in 2009?"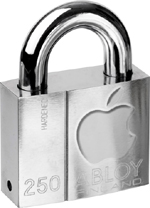 The App Store: An incredibly successful market for developers to sell their wares, undermined by the shop owner's inconsistent and unpredictable rules about what can be sold.
Once again, Apple has done the customer a dis-service. You may have heard about the removal of GV Mobile and VoiceCentral apps from the App Store, and the blocking of the official Google Voice application. These are apps that allow you to interact with a Google Voice account (currently US-only), which gives you one number for multiple phones, and is really providing new innovations in voice telephony. The reasons Apple gave (duplication of features, user confusion) are not credible, especially as the apps have been selling for months. It seems that AT&T have exerted some presuure to have these apps removed, fearing that their cash cows of long-distance calling and SMS would be hit.
(more…)
Phase 1 in the iPhone App Store was the initial ramp up and the very first applications – this didn't take long to work through, only a matter of weeks. Applications were sensibly priced. Serious app? Call it $15 or so, commensurate with the work taken to create it.
Then we had 6 months of utter craziness. With applications appearing in their thousands (literally – though 900 of each thousand was complete rubbish), the prevailing wisdom seemed to be that developers had to price their apps at a dollar or so to stand any chance at all of success – anything more expensive and sales wouldn't be high enough to make it into the top 25/50 table – which, as we all know, is where the real stars live. (more…)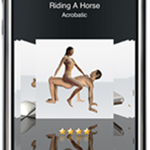 Since the App Store opened on July 10th 2008, Apple has earned plenty of justified criticism over its approval policies. There's still a lack of transparency over what may or may not be allowed. But Apple has always been clear in its role as the gatekeeper that it will not allow "adult" applications.
But I've just received an email from a developer letting me know about his adult iPhone app, which will be approved after iPhone OS 3.0 is released. Is Apple about to relax its grip on the App Store?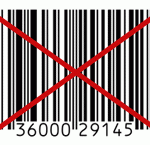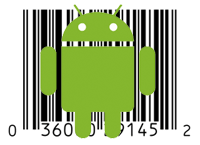 Back in March, I read about Torrent Droid. This was the winner of a competition to develop an application for Android phones, the application being "A simple app to scan UPCs [barcodes] and match them with torrent files."
Think about that for a second. This app uses the phone's camera to capture a barcode, matches that with torrents from major trackers, then uploads the torrent file to the user's server. So you're strolling around, see a DVD, scan the barcode, and by the time you get home, you have a copy ready for watching. It's pirate magic!
I'm more than a casual gamer but not quite a hardcore-stay up all night playing World of Warcraft-kind of gamer. I know what I like and right now I'm loving iPhone gaming.
I mooched around my local GAME (UK video game store) the other day, looking for a classic gaming experience on the XBOX 360. Besides the usual line up of violent games based on the premise that killing lots of things is exciting, there was nothing. Yes, I realise that I really should have bought Street Fighter IV, but just as I was making my way to the counter I realised that I could purchase at least fifteen decent iPhone games for the £34.99 asking price. It was at this point that it struck me. The iPhone is now my primary gaming machine. To be honest, I'm still reeling from this revelation. As someone who is a self-professed polygon junkie, you'd think that the iPhone wouldn't even come close to satisfying my gaming needs. But it has, here's why…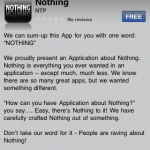 OK, so maybe I got out of bed on the wrong side this morning. Or maybe it was the chocolate cake that my daughter upended onto the kitchen carpet. Or maybe it was the frustration of wading through another couple of hundred applications, new in the iPhone App Store since yesterday. Either way, it's been a bad day.
Of the 20,000 applications in the store, I can honestly say, hand on heart, that only around two to three hundred are actually any good at all. Add the same number again which are so niche that only a dozen people across the world might want them and you are left with over 19,000 apps which are completely and utterly pointless. Or rubbish. Or both. 
But one app caught my eye today: Nothing.
(more…)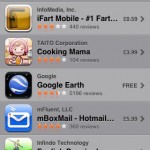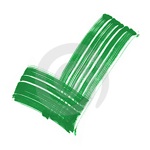 Ever since the App Store threw open its doors and waved in the general public to have a snoop around, I've been on something of a quest. This isn't a quest for gold, the fountain of youth or a crystal skull. It isn't even something I would expect to take long enough to be described as a quest. I simply want to find a ToDo app that works the way I want it to.
The usual method I (and, presumably, most others) use to choose apps is to wander around the App Store seeing what takes my fancy. "Oh look", I might say, "an app to calculate the weight of all my socks. Just what I need." Or, maybe "Ah, an app to synthetically replicate the expulsion of gastric exhaust – my life is complete." But this is different. This time there is a very clear idea in my mind what the app should do and how it should do it.
(more…)