|

In September I was all excited about streaming BBC iPlayer content from an iPhone or iPad to the new Apple TV, based on the fact that AirPlay allows:
Any H.264 content from the web can be broadcast over Airplay to your HDTV.
Except that now iOS 4.2 has been released, it doesn't work that way. Only audio can be streamed from non-Apple apps, which is frankly rubbish.
But there may be a solution.

|

You can currently stream BBC Radio shows on your iPhone for free using FStream and BBC Streams. But I've been hanging on for BBC Streams' promised free iPhone app, for a cleaner app experience tailored to BBC Radio. I even donated some money to make it happen, but it's turned out to be absolute vapourware. I don't think the app will ever materialise.
So I started looking around for alternatives, and came up with TuneIn Radio. And you know what? You get what you pay for. This is a superb app.
There are plenty of reviews around for this app, but I'm going to concentrate on using it with BBC content.

It's late on a Friday night, but I've just got all excited about some news I've read. Via Daring Fireball, I came across this article from 9 to 5 Mac. Read it, then come back here.
All done? Good. The crucial part of that article is this:
Any H.264 content from the web can be broadcast over Airplay to your HDTV.
What does that mean? BBC iPlayer comes to Apple TV. Finally.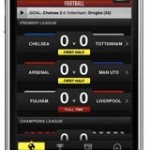 Last week, Erik Huggers presented at Mobile World Congress and disclosed that the BBC is developing three iPhone apps: for News, Sport and (potentially) iPlayer. According to the Beeb's Technology Correspondant, Rory Cellan-Jones, developing these apps has taken a while because of a "complex legal problem".
Well, despite that and any objections being raised by other media organisations (*cough*), the News and Sport apps are being developed by MobileIQ – here's their press release about it. There's no details available about who's could be developing the iPlayer app – although it has been reported that the Beeb has already shut down development of a non-sanctioned iPlayer app from Camiloo.
I've delved through all the BBC's websites, Tweets, and anything else that I've seen posted on the new apps to give you a summary of what's coming.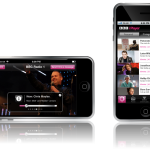 I'm absolutely indebted to antshez for emailing me with this tip. Earlier today the BBC started sharing detailed data on iPlayer usage. They revealed that there were 79 million requests for on-demand and live iPlayer content in October 2009, of which a significant percentage – 7% or 5.5 million requests – were from the iPhone and iPod Touch.
You can download the Powerpoint presentation directly here, but for me, the most interesting thing is not the popularity of the iPhone platform in iPlayer statistics. The most interesting part is the graphic on the front page of the Powerpoint file, which shows a brand new interface for iPlayer on the iPhone.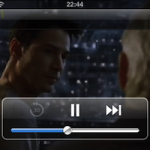 I've been happily watching BBC iPlayer on my iPhone for a while now. It's a shame the other UK channels haven't followed suit in opening up their offerings to iPhone users, but it's understandable given the problems that the Beeb have had with their shows being unofficially downloaded.
But what about live TV? Catchup TV is all well and good, but sometimes you just want to watch live. Unless you've streamed it yourself using Slingplayer, Orb or EyeTV, then you've been out of luck. That is, until a couple of days ago when TVCatchup opened up a beta of their new service.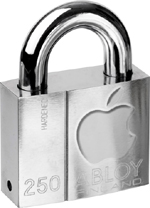 The App Store: An incredibly successful market for developers to sell their wares, undermined by the shop owner's inconsistent and unpredictable rules about what can be sold.
Once again, Apple has done the customer a dis-service. You may have heard about the removal of GV Mobile and VoiceCentral apps from the App Store, and the blocking of the official Google Voice application. These are apps that allow you to interact with a Google Voice account (currently US-only), which gives you one number for multiple phones, and is really providing new innovations in voice telephony. The reasons Apple gave (duplication of features, user confusion) are not credible, especially as the apps have been selling for months. It seems that AT&T have exerted some presuure to have these apps removed, fearing that their cash cows of long-distance calling and SMS would be hit.
(more…)

Yesterday, there was a Twitter chat with Jason DaPonte, managing editor of BBC Mobile. Macworld and Electric Pig have reported on this, including responses to a couple of my tweets. But they missed out a few details, and didn't mention some questions that went unanswered about the future of BBC iPlayer on the iPhone and iPod Touch.

|

I'm a fan of BBC iPlayer, and I noticed recently that if you sign up for BBC iPlayer Labs, you can now get radio via:
New high quality AAC+ streaming, plays back in our Flash player, no need to install Real Player.
Sweet! No need for Real Player! Wait a minute though – Flash? That means there's no additional iPhone joy. So here's a way around it (and it's not one of those jailbroken iPhone-only hints). And it's currently the closest thing to a native BBC Radio iPhone app.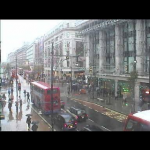 Now, I know Apple iPhone fans have been known to get a bit… well, zealous. And as such, some of the writing on iPhone sites can be tarred with the 'fanboy' brush. But when scanning this post, bear in mind that I'm a hardened journalist who has specialised in Symbian OS hardware for the past 15 years. So it takes a lot to impress me. 
We have written, here on All About iPhone, quite a bit about the iPhone App Store. No, it's not perfect, but it has given an awful lot of creative programmers a real chance to shine. We all have our own favourites from the App store, and I'm looking past the legions of games, both good and bad, but let me run some of these less obvious applications past you…. Each is potentially jaw-dropping, capable of making a hardened fan of any other handheld device green with jealousy….