|

You can currently stream BBC Radio shows on your iPhone for free using FStream and BBC Streams. But I've been hanging on for BBC Streams' promised free iPhone app, for a cleaner app experience tailored to BBC Radio. I even donated some money to make it happen, but it's turned out to be absolute vapourware. I don't think the app will ever materialise.
So I started looking around for alternatives, and came up with TuneIn Radio. And you know what? You get what you pay for. This is a superb app.
There are plenty of reviews around for this app, but I'm going to concentrate on using it with BBC content.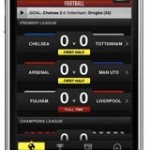 Last week, Erik Huggers presented at Mobile World Congress and disclosed that the BBC is developing three iPhone apps: for News, Sport and (potentially) iPlayer. According to the Beeb's Technology Correspondant, Rory Cellan-Jones, developing these apps has taken a while because of a "complex legal problem".
Well, despite that and any objections being raised by other media organisations (*cough*), the News and Sport apps are being developed by MobileIQ – here's their press release about it. There's no details available about who's could be developing the iPlayer app – although it has been reported that the Beeb has already shut down development of a non-sanctioned iPlayer app from Camiloo.
I've delved through all the BBC's websites, Tweets, and anything else that I've seen posted on the new apps to give you a summary of what's coming.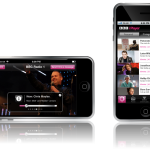 I'm absolutely indebted to antshez for emailing me with this tip. Earlier today the BBC started sharing detailed data on iPlayer usage. They revealed that there were 79 million requests for on-demand and live iPlayer content in October 2009, of which a significant percentage – 7% or 5.5 million requests – were from the iPhone and iPod Touch.
You can download the Powerpoint presentation directly here, but for me, the most interesting thing is not the popularity of the iPhone platform in iPlayer statistics. The most interesting part is the graphic on the front page of the Powerpoint file, which shows a brand new interface for iPlayer on the iPhone.
|

I've written before that you can't receive the national BBC radio stations on your iPhone, because it doesn't play Flash. The workaround is to use the fantastic BBCStreams service, which transcodes the radio signal into a format that the free FStream app can play. I've used this service for a while, and it works pretty well, even over the mobile network.
And they've been busy: BBCStreams has just announced that you can now listen to all 45 BBC local radio stations, plus BBC Radio Russia and BBC Radio Arabic. They also have plans for an iPhone app that will allow you to listen to the Beeb's radio ouput, including when you're overseas. But they need your support.
(more…)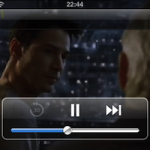 I've been happily watching BBC iPlayer on my iPhone for a while now. It's a shame the other UK channels haven't followed suit in opening up their offerings to iPhone users, but it's understandable given the problems that the Beeb have had with their shows being unofficially downloaded.
But what about live TV? Catchup TV is all well and good, but sometimes you just want to watch live. Unless you've streamed it yourself using Slingplayer, Orb or EyeTV, then you've been out of luck. That is, until a couple of days ago when TVCatchup opened up a beta of their new service.

Yesterday, there was a Twitter chat with Jason DaPonte, managing editor of BBC Mobile. Macworld and Electric Pig have reported on this, including responses to a couple of my tweets. But they missed out a few details, and didn't mention some questions that went unanswered about the future of BBC iPlayer on the iPhone and iPod Touch.

I saw on All About Symbian yesterday morning that you can now stream live TV over wi-fi to certain phones (Nokia N96 and 5800) via the BBC mobile site. Although it's low quality, this is pretty cool. I tried it on my iPhone, but no luck. It appears that Realplayer streams are being used, which rules out access via the iPhone at the moment.
(more…)

|

I'm a fan of BBC iPlayer, and I noticed recently that if you sign up for BBC iPlayer Labs, you can now get radio via:
New high quality AAC+ streaming, plays back in our Flash player, no need to install Real Player.
Sweet! No need for Real Player! Wait a minute though – Flash? That means there's no additional iPhone joy. So here's a way around it (and it's not one of those jailbroken iPhone-only hints). And it's currently the closest thing to a native BBC Radio iPhone app.