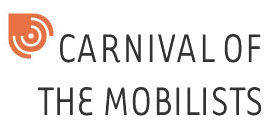 A warm welcome all, to this week's Carnival. Make a mug of tea, get your comfy slippers on, and settle in, because we have some treats for you.
We start off with Wap Review – Dennis takes a thorough look at Nokia's new S60 Widget Library. This directory enables you to download over a thousand mobile webapps for selected Nokia handsets.
Next, Barbara at Little Springs Design graphically highlights the rising importance of mobile user experience.
Following on nicely, mopocket is keeping it iPhone this week, discussing the screen real estate problem. Amen to that, Justin. The clutter of apps dumped on successive homes screens degrades the user experience. Come back folders, all is forgiven!
Sachendra Yadav's first post for the Carnival is Mobile Wallet is "Near". It includes a great potential scenario of your future mobile displacing even the loose change in your pocket. Just don't mention the Fraunhofer hack, ok 😉
From Mobile Thoughts, Gábor gives us a wrap-up of the smartphone market at mid-2008. I picked up a couple of tidbits there that I'd missed.
Something else I hadn't heard is the the Daily Telegraph is no longer charging for its mobile site. Wait, they were charging?! Ernest at Omio asks whether it's too little too late.
Barbara at Little Springs couldn't keep away, submitting a second piece: The gender gap in European smart phones. Can you guess which is the smarter sex?
Obligatory Olympics mention: If you're not saturated enough already, or would just like to avoid the mainstream, head over to Smart Mobs for Mark's take on 8 alternative ways to get Olympic coverage.
My Post of the Week goes to Ajit at Open Gardens. His lengthy piece looks at The Asus Effect – open source sparking mobile innovation and a shift in the device value chain. It's big picture stuff, and starts off with how difficult it is for developers to get their apps onto devices. I buy it, but I wonder what Mr. Operator would think? Contrast Ajit's view with the opinion that Developers are out of date" at SMS Text News Mobile Industry Review.
One last entry, from Martin at WirelessMoves: Do you have a wireless BHAG? My immediate thought: Motorola don't, but Apple and Nokia clearly do. So, do you have one?
Many thanks to all the contributors. The Carnival lands next week at the most excellent mobilejones.