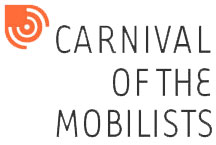 You lucky people – not one, but two posts from Steve have made it into the Carnival this week. The second looks at mobile phone photography – and I have to admit it made me wince a bit. The quality of the photos from the Samsung INNOV8 is superb, and is a huge contrast to the 2MP non-flash effort on the iPhone. When the new revision of the iPhone comes out (around June, probably), I really hope that Apple bump the camera quality and software.
Read this week's Carnival over at Mobile Broadband Blog. It's not quite as jam-packed as in the past couple of weeks, but there are some excellent articles. My favourite was from James Parton (Head of O2 Litmus), writing on wipJam blog. He has an interesting comment on music and application stores:
Research has shown that over 90% of digital music catalogues are never downloaded. It's an extreme example of Prato's law. Are App stores already following the same path?
Read the full post for his surprising conclusion on the most important API of 2009.
Next week, stay tuned to All About iPhone for your Carnival fix!