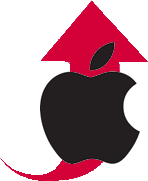 Have you heard? 😉 There's been a bit of discontent about O2's attitude towards existing iPhone 3G customers who would like to upgrade to the new iPhone 3G S, which is due to be released in the UK on Friday.
There is no special upgrade deal available (unlike AT&T users). When the iPhone 3G came out last year, existing iPhone customers on O2 with original (2G) iPhone were allowed to break their contracts and upgrade to the new device. No such joy this time.
So how can existing O2 customers get an iPhone 3G S now?

Three paths to upgrade
O2 suggests existing customers do one of three things :
Wait until your iPhone 3G contract expires
Buy a Pay As You Go iPhone 3G S, and use your existing iPhone 3G SIM in it
Pay the remaining time of the iPhone 3G contract off, and get a new contract
Thanks a lot, O2.
Option 1 means waiting until January 2010 (for most people). That also means missing out on the next iPhone in June 2010.
Option 3 is inordinately expensive owing to the double-whammy: both pay off your existing contract at monthly tariff x months remaining, and then you have to pay again for a new iPhone. And you lose your existing phone number!
So that leaves Option 2 as probably the least costly way to get a new iPhone 3G S straight away.
The least worst choice
From http://shop.o2.co.uk/update/upgrade.html:
Option 2 – purchase the iPhone 3G S on Pay & Go from 19 June.
You can give your existing iPhone 3G to someone you know.

Pay Monthly customers can place their existing iPhone 3G sim card into the iPhone 3G S and receive all the latest functionality. Customers must continue to pay for their existing Pay Monthly tariff.
As O2 recommend, buy a new iPhone (either £440 or £550 depending on capacity) and use it with your existing contract and SIM until it expires. You'll keep Visual Voicemail and everything else you're used to with your current iPhone. After the old contract runs out, you can choose to stay on your iPhone monthly tariff, or move to a cheaper iPhone PAYG or Simplicity tariff.
Rather than give your old iPhone 3G to a friend, sell your old one on eBay to offset that cost. You'll probably get about £300, especially if it's running the latest firmware and it's unlocked to any network. In this way, you've brought the cost of the new iPhone 3G S down to about £140 / £250, and you're not tied in to a contract with O2 any longer than necessary. This is especially true if you unlock your iPhone.
An unlock for iPhone OS 3.0 called "Ultrasn0w" has been demonstrated by the Dev Team. According to @musclenerd of the Dev Team, both the jailbreak and the unlock will be out shortly. If you do want to unlock, then make sure you do so before OS 3.0.1 is released, as this will probably break the unlock (remember: iPhone OS 2.2.1 was released specifically to break the Dev Team's Yellowsn0w unlock).
Insurance
Does Option 2 have a sting in the tail? To buy a new shiny iPhone 3G S, and use your iPhone 3G SIM in it. But you want to make sure your shiny new device is insured. You've already got insurance from O2 for your iPhone 3G on Pay Monthly.
There have been reports on O2's Forums that Customer Services have been telling people that they cannot transfer their existing O2 iPhone insurance, from a contract iPhone 3G to PAYG iPhone 3G S. This seems to be backed up by the Terms and Conditions of the insurance – you can take the insurance out for either Pay Monthly or PAYG iPhones, and if you stick a SIM from one in the other, then the insurance is void.
I spoke to O2's Press Office about this earlier today, and they said that the Ts & Cs had been "misinterpreted". They have confirmed that, whether you take Option 1, 2 or 3 as outlined above – your insurance will still be valid. A call to Customer Services will be required to inform O2 of the new device's IMEI, and then the cover will be switched. O2 said that the insurance is "iPhone insurance", regardless of which iPhone is being covered.
One more option
Buy from abroad / buy from abroad and unlock. Officially-unlocked iPhones will be available in France; pricing has already been announced in Italy, where you can buy a 16GB phone for €619 (£528) or 32GB for €719 (£612). However, that's quite expensive even compared to upgrading with O2.
A cheaper option is to buy an iPhone locked to Rogers in Canada. A 16GB iPhone can be had for CAN$699 (£377) and 32GB iPhone for CAN$799 (£431). That will save you either £63 or £120 compared to UK prices. However, please note that we don't yet know if we can jailbreak (and thereby unlock) the iPhone 3G S. This will shake out over the next few days.
This is presuming that you can get a friend to buy it for you, otherwise flight costs negate the savings. And it has to be offset against the ease of returning the phone if anything goes wrong with it. Such is the premium for buying in the UK. Also, you can't insure this device with O2, but you will be able to insure it with other companies.
Just one more option
Screw it, I'll just update the software. At least that's free.