All About iPhone contributor and all-around gadget fiend James Burland has his own blog at Nokia Creative. Recently he's been taking a look at the Nokia N900 – considered by many to be the current uber-smartphone of choice for the connected geek.
His main phone is still Apple's iPhone 3GS. But could this change?

James has been wondering whether the Maemo-powered N900 has what it takes to win him back to Nokia's Finnish embrace. He's explored this in a series of articles, comparing video capture, macro photography, and sketching.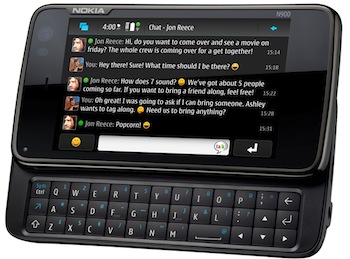 Go and take a look to see how the iPhone 3GS compares to the latest and greatest from Espoo.
N900: Day 4. Photography. Macro Shootout!