Archives by date
You are browsing the site archives by date.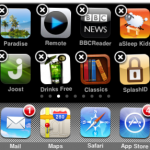 Forgive this beginner's tip if you're a hardened iPhone user and thought about this many months ago… BUT….
As we all know, the App Store is just about the best thing since sliced bread. In fact, it's probably the best thing since bread, full stop. But its icon is on the first applications page only, meaning that you've got to get back to this in order to have your weekly/daily/hourly addict's fix of App Store goodness.
OK, so with the v2.2 firmware update, Apple gave us a single keypress on the Home button to get back to the first applications page easily, but what if you were really enjoying the apps on your 9th page? You've then got to laboriously scroll back again, page by page. 
Now this isn't another rant about the flatness of Apple's application menus, but a tip about increasing the visibility of the App Store.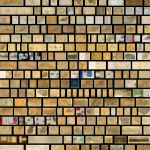 |
Rather amazingly, created by Microsoft, Apple arch-rival in the operating system business, Seadragon is a graphical demo from one of Microsoft's fringe labs. It has been implemented first on the iPhone because of the latter's market-leading graphics capabilities (e.g. the hardware graphics acceleration). No doubt other mobile platforms will follow as and when the hardware catches up. Although labelled a demo, there's still a huge amount here of interest – and it's all free.
The BBC recently announced that iPlayer Desktop is available for Mac and Linux. This allows downloading of shows, rather than just streaming. The BBC is broadening its distribution to more platforms, as a publicly-funded body should. This is great, whatever your thoughts on DRM.
But what about the iPhone? Certain Nokia N-Series phones have a client that enables streaming and downloading. The iPhone-specific iPlayer website is superb, but it only allows streaming. What if you're out and about, haven't had time to use Beeb Downloader to grab a show? You can't stream programmes over 3G.
I've got an admission to make. Actually, you'll have realised already if you've been paying attention to some of my screenshots. I don't own an iPhone. [FX: readers faint with shock]
Actually, I own an iPod Touch. No, it wasn't that I didn't want an iPhone, it's just that, being a phone journalist, I already have about 20 phones and numerous pay-as-you-go SIMs knocking around the office and just couldn't justify a particular device that mandated an expensive longterm contract. Because, for the purposes of enjoying all the multimedia and application goodness of the iPhone, the much slimmer and cheaper iPod Touch was absolutely perfect. Apart from the few extra iPhone-only apps and slightly different behaviour in Google Maps, the two platforms are identical.
With all that in mind, what can I do about connectivity? More and more applications these days either want to 'phone home', to load data from a server or to communicate with others across the Internet. iPhone owners have unlimited EDGE or 3G data in most world markets, but what about us poor iPod Touch relatives?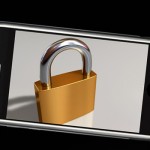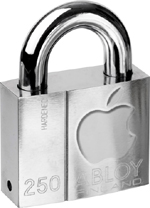 Since I bought my first smartphone – the Nokia 7650 – it has become my key digital device. I store absolutely everything I can on it – who I know, all the details about them, and all the other information that enables me to run my life. This dependency has increased alongside the expanding capacities of the iPhone, supplanting even my computer. So it's fair to say that my phone contains a lot of information that I consider quite sensitive.
But what happens if someone steals my iPhone? How easy is it for that person to get access to the phone? And even if they do, how can I prevent them finding out the most sensitive information?
(more…)
I don't usually repost news that's covered elsewhere, but I thought I should let people know. Specifically this applies to Mac users with jailbroken iPhones. The latest OS X upgrade (10.5.6) does not recognise DFU mode on the iPhone.
What's DFU? Device Firmware Upgrade is the iPhone's "last resort" restore mode. It also means you can put the phone into DFU mode, then use a tool such as Pwnage to load custom firmware. End result? A jailbroken iPhone.
But not if you're running the newest update from Apple.
(more…)


I'm not sure how many app reviews we're going to be doing on this site, but one's things important: highlighting the ones that we think are interesting, especially when they take the iPhone experience in unforeseen directions.
In that vein, Ocarina fits the bill perfectly. When the iPhone was released, the potential of the platform was evident. But even when third-party applications finally came on the scene, I never expected to find an application that turns my phone into a wind instrument!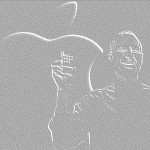 [Wharamurrrrrr……] The flux capacitor hisses, the time disk whirrs and I'm standing in the auditorium at the Moscone Centre on January 5th 2009. Now THAT's fortuitous. Ooh, Steve Jobs is on stage. Let's listen in.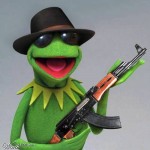 |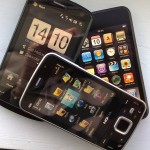 Please forgive a link across to another haunt of mine, but yesterday I wrote this head to head between the iPhone 3G and two of its 'flagship' smartphone competitors in the marketplace: Nokia N96 and HTC Touch HD.
[and yes, I know that I've cheated here and used an iPod Touch in the photo – sorry, I didn't have a physical iPhone to hand]
The article/table's quite long, but hopefully of interest. Summing up, I said that "The iPhone 3G will appeal to anyone looking for heavy media consumption and gaming – and it's relatively cheap, SIM-free, especially considering the all-in data bundle". I'm still staggered that O2 can offer it with unlimited data at £380 all-in, with no monthly contract or further commitments.
The HTC Touch HD is probably the best for Microsoft-centric businesses, despite its truly awful TouchFLO mashup, while the Nokia N96 is the best voice phone and has the best camera. But it's fair to say that with its value and AppStore and elegant UI, the iPhone wins on most other counts.