Archives by date
You are browsing the site archives by date.
OK, ok, so I promised Matt that my next post here would be more positive. But I'll have to just get this one in under the wire first. I've visited several O2 and Carphone Warehouse retail shops in the UK in the last week – and ALL of them have the original iPhone firmware installed, i.e. without any of the new app improvements.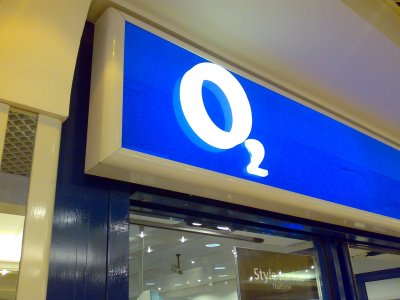 I have another guest slot on Steve Litchfield's Smartphones Show this week, showing off some tips to help iPhone users get a bit more out of their device, including an easy way for UK users to view MMS. They provoked some mirth from All About Symbian commenters, so go easy on a newbie in front of the camera, ok? 😉
The Smartphones Show is available in iPhone-friendly format at http://3lib.ukonline.co.uk/sshow/ss53.html
It's now been more than a year since the Apple iPhone was launched onto the world stage, to mass acclaim, seven months since it was available to buy in the USA and three months since it's been out in the UK. Having played with the iPhone first in August last year, I could see the huge leap forwards in terms of user accessibility and the fabulously quick and easy means of syncing and updating, and I genuinely thought that Apple could be onto a big, big success story. But has this happened?
Every now and then something I say turns out to be correct. At the start of the month I wondered if the BBC would be bringing their programming to the iPhone, and now they are! In announcements over the last couple of days, the BBC has said in a press release that it is bringing shows to iTunes, that is will be turning on new features for the iPlayer, and enabling it to be used on the iPhone (1).
This is great news, and what we should be expecting from our public service broadcaster. As always though, the devil is in the detail, so let's examine what this all means (and if I really was right after all).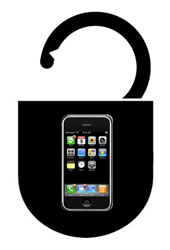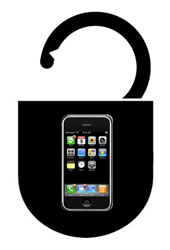 Although I'm running an iPhone as decreed by Jobs – locked to O2, non-jailbroken – I've also been trying, on and off, to get my mate's US-bought iPhone jailbroken and unlocked for him for about 2 months now.
I took a couple of goes to jailbreak his phone, which was bought with 1.1.2 firmware just before people became aware that Apple had changed the bootloader from 3.9 to 4.6. This new bootloader stopped the most-used unlocking software – AnySIM – from working.
So, his phone remained locked, even when he bought a StealthSIM, which is effectively a hardware unlock. Its a small sliver of plastic that aligns with the SIM card, making the iPhone believe the SIM is valid. After a lot of trying, even that didn't work. But the answer was just around the corner.
|
It's both customary and very cool for me to be able to let you know that All About iPhone is featured in this week's Carnival of the Mobilists. You can find the latest Carnival hosted at Mobile Messaging 2.0.
My favourite post of the week? Ajit Joakar of Open Gardens has some thoughts about building a Mobile Multimedia Twitter. I'm a big fan of reading my friend's status updates – it's a low-impact way of keeping in touch. Now what if media organisation started video twittering as well? Lots to think about there.
The rumours started on Tuesday, and within a couple of hours the US Apple Store had gone down – a sure sign of new products. When it came back up the 16GB iPhone had been unveiled, and as with all things Apple, it has been well reported all over the web.
But what's been missed here? Well with this launch, Apple has quietly upgraded the iPhone to be the largest-capacity music phone on the market.
In the UK at least. Two examples from the last day or so. Firstly my long-time-industry-compatriot Marek Pawlowski was out shopping with his girlfriend, who was after a new phone  – read through his excellent post until you get to the iPhone part, by the way – in the O2 shop there weren't any iPhones on display because somebody had nicked the (tethered) display models and the staff were afraid to put in any replacements!
Next, I happened to be passing Carphone Warehouse and I couldn't resist popping into the (customer-free) shop. Four iPhones, all working, tethered to the usual bare bones wooden tea chest (what's that all about?). I started playing…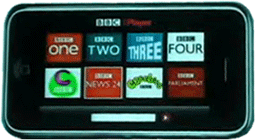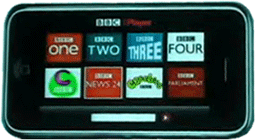 There have some been some tantalising tidbits floating around the web for a while, raising the possibility that the BBC's iPlayer could be extended to more platforms, possibly including the iPhone.
At the moment, the iPlayer catch-up tv service is available in two flavours:
download – only for Windows XP and Vista using Internet Explorer
streaming – for Windows, Mac OS X and Linux using Flash
A demo video appeared in July last year showing iPlayer on the iPhone, but it seems to only have been a mock-up. If we are going to get BBC shows on the iPhone, how will it happen?