Archives by date
You are browsing the site archives by date.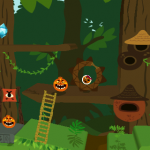 It's almost the end of the 2009. This year has seen the release of the iPhone 3GS, tons of new features thanks to iPhone OS 3.0 , and has seen the iPhone's smartphone market share rise considerably.
But it's still all about the apps. So to end the year, I asked the All About iPhone contributors to send me their choice of favourite application.
I simply asked, "Which one app has made the most impact on you in 2009?"

LAST UPDATED: December 28th 2009
Tesco has been selling the iPhone in-store from December 14th. I already have articles describing the cheapest way to get an iPhone on O2, and a similar article for Orange. Both of these operator's tariffs are quite similar. But if you're looking for a budget or an unlimited option, then Tesco Mobile may be able to grab you on price alone.
Read on for a guide comparing the best deals for both Pay As You Go and Pay Monthly iPhones on Tesco Mobile.
In-app advertising has become more and more common in the iPhone world – it's a great way for developers to monetise their apps and games while keeping the app itself free for users. But how does it all work, in terms of putting the right ads in the right apps to the right people? Following on from the Heroes of the Mobile Screen event in London, I tracked down Smaato founder Ragnar Kruse and got to the bottom of iPhone (and Symbian) mobile advertising. And if you're a developer, Smaato.com is the place to try first for this sort of thing.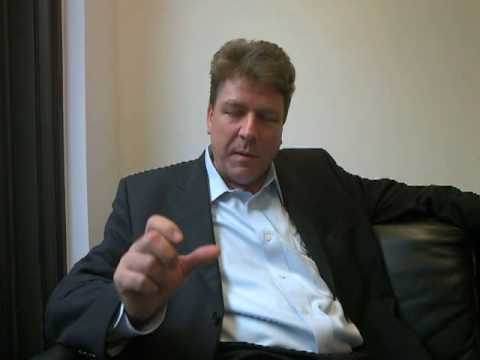 UPDATE: Looking to get the best deal on the Tesco iPhone? Check out our "Cheapest iPhone on Tesco Mobile article"
You've probably seen that Tesco have announced the availability and pricing of the iPhone on Tesco Mobile. You'll be able to pick it up from any Tesco store that sells phones Tesco Stores that contain Phone Shops (there's a list here) from December 14th. PAYG iPhones are available online from Tesco Phone Shop, and from from Customer Services on 0845 600 4411.
There are a few things that their iPhone page doesn't mention, such as whether tethering or an unlock will be allowed. I've been in touch with the very helpful Jo at Tesco Mobile PR, and here is some info that may swing your decision to chuck an iPhone into the basket with your Christmas turkey.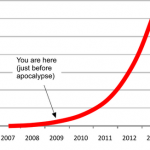 |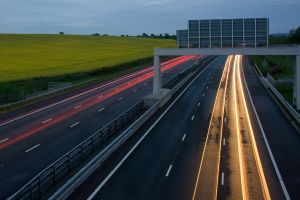 If you're a fan of keenly focussed and very informed comment on mobile, then you really should sign up for the Mobile Industry Review weekly newsletter. This week's edition really chimed with me as a vision of what a truly connected mobile life could be, and how the iPhone is a pathfinder, edging towards it.
As Ewan of MIR points out, the signifying role of the mobile of the future can be summed up in one word: Enablement. That is, allowing the mobile user to do whatever they need to do, seamlessly and easily.
But there's a big problem, which may stop this party before it gets started.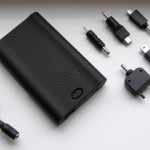 |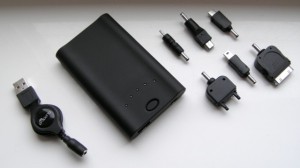 I've had the Proporta USB TurboCharger 3400 for a quite few months now so I'm in a good position to be able to give a accurate account of how the TurboCharger 3400 might fit in to your daily smartphone usage. If there's one item that has remained underpowered on all smartphones throughout 2009 it's the battery. For those impatient types, or for those of you who are actively looking for a portable battery backup solution, let me cut to the chase. You need a Porporta TurboCharger 3400. With is 3400 mAh capacity and swappable charging heads, it's hard to see why you wouldn't want one.
I'll give you three common scenarios – all real life examples – that should resonate with many readers.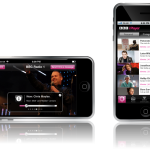 I'm absolutely indebted to antshez for emailing me with this tip. Earlier today the BBC started sharing detailed data on iPlayer usage. They revealed that there were 79 million requests for on-demand and live iPlayer content in October 2009, of which a significant percentage – 7% or 5.5 million requests – were from the iPhone and iPod Touch.
You can download the Powerpoint presentation directly here, but for me, the most interesting thing is not the popularity of the iPhone platform in iPlayer statistics. The most interesting part is the graphic on the front page of the Powerpoint file, which shows a brand new interface for iPlayer on the iPhone.


LAST UPDATED: November 18th 2009
November 10th has come and gone, and O2 is no longer the sole iPhone provider in the UK. I already have an article describing the cheapest way to get an iPhone on O2, and to be honest, the pricing from Orange is quite similar – there's no price war at the moment. But there are a few differences that could make it worthwhile choosing Orange as your iPhone network, if you're basing your decision on price alone.
So, read on for a quick guide highlighting the total cost of ownership for a pay monthly iPhone on Orange (the Pay As You Go article will be along shortly…)
|

I've written before that you can't receive the national BBC radio stations on your iPhone, because it doesn't play Flash. The workaround is to use the fantastic BBCStreams service, which transcodes the radio signal into a format that the free FStream app can play. I've used this service for a while, and it works pretty well, even over the mobile network.
And they've been busy: BBCStreams has just announced that you can now listen to all 45 BBC local radio stations, plus BBC Radio Russia and BBC Radio Arabic. They also have plans for an iPhone app that will allow you to listen to the Beeb's radio ouput, including when you're overseas. But they need your support.
(more…)