|

We all need a calendar in one form or another. Some prefer the comprehensive, do everything option such as Pocket Informant (a favourite of mine). Others prefer something less complex and ambitious such as the app I recently reviewed called [twitch] Agendus [twitch, twitch]. The less said about 'the A word', the better.
Now, though, there's Refills to play with and it turns out to have a twist that I think has a lot of potential.
(more…)

|

The native calendar app on the iOS is one of its weakest features but one that seems common among mobile devices. All of my past phones had poor native calendars that needed replacing with better third party options and the iPhone is no exception.
I've previously looked at Pocket Informant and was very impressed. The regular updates since my review have meant it continues to be an excellent replacement. After all this time though, I was curious to see if PI now had serious competition with the appearance of Agendus from iambic inc.
(more…)


Painting apps are fast becoming one of the most popular genres on the iPhone judging by the number and quality of new additions. Having reviewed many of the best of this type, I'm always interested to see how developers of new apps go about the task of delivering something bigger and better. On the one hand they can build on the best elements of their successors but it must also be increasingly difficult to offer something new and improved with which to make their mark.
Developer, Sylwester Los of Lucky Clan, says of his new painting app ArtStudio, that "My goal was to create the best (quality, performance, options-wise) drawing/painting app for the iPhone." That's quite an ambition and I was keen to find out if he'd succeeded.
(more…)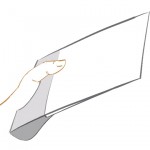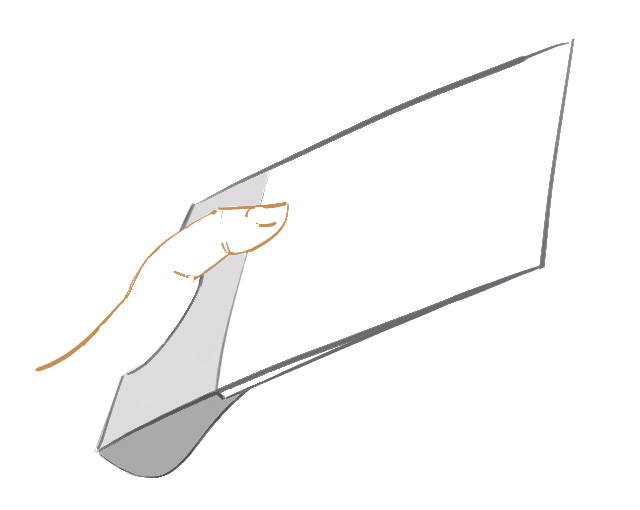 Before the announcement, my mental picture of what Apple's iPad would be was a big iPod Touch. This did make me wonder why the iPad would be preferable to my Touch. Sure, the bigger screen would be better for viewing videos and playing games but does that alone justify a new product? That said, I assumed Apple would be doing more to the iPad than simply super-sizing an iPod Touch and I looked forward to being surprised.
So, come 6pm (UK time) on the 27th January, I was to be found hunched over my laptop, tea in hand and phone off the hook waiting for the gadget sites to reveal the news live, one line at a time. Never has it been such agony waiting for web pages to auto refresh. The day after, the first thing I did was to watch the video of the whole event which, it has to be said, gave me a rather different impression of the audiences reaction to the one I had from reading the live blogs.

|

One of the most useful functions for a portable device such as the iPhone and Touch is as a way to view or edit office documents while on the move. If there's a reliable way to do that, many people will feel able to leave their laptops at home when travelling.
It's surprising then, how few apps cover this function. Microsoft has spent decades and tens of millions designing, developing and testing their office applications and they work on high powered desktop computers. So, any developer wanting to make the equivalent for the iPhone has their work cut out.
Byte Squared has taken up the challenge and has an app allowing you to view, create and edit Word documents called Doc² and another that does the same for Excel files called Sheet². Will they allow you to leave your laptop at the office when out on business?
(more…)


This will be the fifth Painting app I've taken a detailed look at. I didn't set out to write a series of reviews on one particular genre of app but after looking at PhotoForge, it happened that I became aware of one interesting app after another. I had expected to come to the end of the road with the last of what I considered the big four, 'Inspire', especially as I loved its realistic painting simulation and thought I'd be ending the series on a high note. But wouldn't you know it, just as I was dotting the I's and crossing the T's on the review, Autodesk released SketchBook Mobile.
This caught my eye for a couple of reasons. To begin with, it's the first iPhone app I've tried that's been produced by a grown up company. No offence to the developers of the previous apps but they are small (often one man) teams. Autodesk, on the other hand, is a big corporation. Not just that but it makes its money producing professional grade software. AutoCAD is one of theirs, the first choice of architects and engineers all over the world. 3DS Max is software used by hundreds of games developers and special effects houses. Although they dip their toes in retail with a few consumer packages, pro' level software costing thousands is very much their business. I was curious to see how they'd apply their experience to the iPhone OS.
Secondly, the screenshots suggested a slickly designed interface – something I always look for. Third, a couple of the listed features sounded particularly interesting. Not only did it boast "a variety of customizable brushes, including pencil, paint, texture and airbrush" but "all the tools simulate pressure sensitivity, giving each variable width and transparency that takes mobile sketching to a new level."
C'mon, how could I not take a look?
(more…)

|
I began a quest of sorts a few months back when I reviewed PhotoForge. This was the first serious painting app I'd used for the iPhone and while being very impressed, it whet my appetite to see how the other major Painting apps compared.
So, next came Layers with its unique (at the time) implementation of layers. The main thing that bugged me was the lack of a blend/smudge tool (which PhotoForge had included). Most recently, I looked at the original serious painting app, Brushes. It now included its own version of layers and had a very nice, if difficult to describe, 'feel'. But, annoyingly, it also lacked a blend tool.
So, imagine my interest when I came across 'Inspire' whose key feature was, according to the developer, KiwiPixel's description on the App Store, that it "simulates wet paint on a canvas, allowing amazing blending effects." This I had to try.
(more…)


It's rare for an iPhone app to make a splash out in the 'real' world but Brushes has. Famous for being used to paint the cover to The New Yorker magazine and a favourite of no less an Artist than David Hockney, it's one of those rare apps to cross, at least somewhat, into the main stream.
Having recently reached it's first anniversary on the App Store and with strong competition appearing all the time, Brushes was starting to look in danger of falling behind. Now, though, version 2.0 has been released. Has it done enough to retain the iPhone Painting crown?
(more…)


When it comes to the different genres of apps available on the App Store, the Project Management area is one of the least populated. A quick search of the store reveals only a handful of likely candidates and it's clear it won't be rivalling fart apps for sheer quantity anytime soon.
Far from the exclusive domain of accredited Project Managers, PM software can be used for anything from planning the Olympics to remodelling your kitchen or sorting out the family holiday. Good PM software can help organise the tasks, assign appropriate resources, identify bottlenecks and (in theory) predict when various milestones will be completed.
Defining exactly what qualifies as a Project Management tool is quite tricky. My broad, crude definition is software that includes Gantt charts. Try searching for 'Gantt' in the app store and you'll not need to trouble your shoes and socks in order to count them all. Actually, at the time of writing, on the UK app store there's a grand total of two apps that include a Gantt chart. The latest of these is 'Projects' from developer Thomas Blackburn.
(more…)


I have a particular interest in painting apps and, as I mentioned in a previous review, I think the iPhone is a great platform for this type of application. Portable and lacking the mess of real media, a good painting app offers Artists of all levels the chance to create wherever they find themselves without the need to carry around all the equipment and materials they'd normally use.
Discounting the dozens of simplistic finger painting applications out there, you're left with three main contenders for the title of the best painting app: Brushes, PhotoForge and now Layers. I've not tried Brushes as yet but have already reviewed and been impressed by PhotoForge. New kid on the block, 'Layers' really needs to add something different and impressive to the mix in order to have a chance of standing out.
(more…)