Archives by date
You are browsing the site archives by date.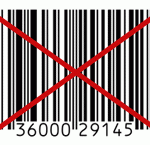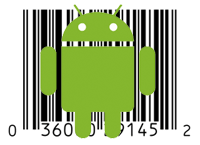 Back in March, I read about Torrent Droid. This was the winner of a competition to develop an application for Android phones, the application being "A simple app to scan UPCs [barcodes] and match them with torrent files."
Think about that for a second. This app uses the phone's camera to capture a barcode, matches that with torrents from major trackers, then uploads the torrent file to the user's server. So you're strolling around, see a DVD, scan the barcode, and by the time you get home, you have a copy ready for watching. It's pirate magic!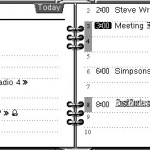 As an old Psion Organiser user, I've been looking for a good mobile calendar application for many years. You'll hear Psion user's wistfully describe their old organiser with the same level of dedication and reverence an Apple fan boy has over the output of Cupertino. The Psion devices contained a level of functionality that was years ahead of its time. Even today, you'd be hard pressed to find devices that come close to their levels of quality. But, for me, it's the Psion's Agenda application that I miss most. Superficially, it was just the native calendaring app but it had a level of sophistication that puts today's offerings to shame.
What was so great about Agenda? A thousand little things but, mostly, it was hugely customisable allowing each user to configure a version that suited them perfectly.


(more…)


Flight Control from the Australian developer, Firemint is a game with a very simple concept – land aircraft while keeping them from crashing into each other.
A quick look at almost any screenshot will tell you pretty much all you need to know about the game mechanics. You're presented with an aerial view of an airport and different aircraft appear from off screen (slow jets, fast jets, light aircraft and helicopters) which you direct by simply dragging your finger from the plane, around the screen to their respective landing spot. If any planes bumps into each other it's game over. Easy eh? You'd be surprised.
(more…)
Follow me on a flight of fancy into the end of 2009. Apple have launched new iPhone hardware which contains double the polygon rendering performance of the current model, a more fully featured video out facility via a Mini DisplayPort and the ability to play back iTunes Store HD films and TV shows.
(more…)
I'm more than a casual gamer but not quite a hardcore-stay up all night playing World of Warcraft-kind of gamer. I know what I like and right now I'm loving iPhone gaming.
I mooched around my local GAME (UK video game store) the other day, looking for a classic gaming experience on the XBOX 360. Besides the usual line up of violent games based on the premise that killing lots of things is exciting, there was nothing. Yes, I realise that I really should have bought Street Fighter IV, but just as I was making my way to the counter I realised that I could purchase at least fifteen decent iPhone games for the £34.99 asking price. It was at this point that it struck me. The iPhone is now my primary gaming machine. To be honest, I'm still reeling from this revelation. As someone who is a self-professed polygon junkie, you'd think that the iPhone wouldn't even come close to satisfying my gaming needs. But it has, here's why…
We are probably just two to three months away from a new iPhone. As the rumours fly, it's easy to get caught up in the excitement of new hardware, but in reality much of what will make the next iPhone another worldwide hit has already been revealed as part of the iPhone 3.0 OS update.
Be that as it may, the current iPhone hardware could do with a bump. Here is my list of hardware changes that I'd like to see introduced with the next iteration of the iPhone legend.


Tiny Tim Games' Sheepstacker takes the traditional baa-lance game and introduces sheep. Is this combination good or baa-d? Hopefully after reading this review ewe will have a better idea if you want to spend your hard earned £1.19 on this title from Tiny Tim. Oh and I promise, no more baa-d sheep comments.
(more…)
|
The Observer reported on Sunday that O2 is "racing to sell iPhone [3G] as new model looms".
In context, MacRumors Buyer's Guide currently says "Don't Buy!" against the current iPhone. This is because it's fairly certain that one or more new models will be announced by Apple at the World Wide Developers' Conference on June 8th. The question is whether O2 will still be the sole carrier for the iPhone in the UK.
(more…)
Behold the power of Twitter! I asked @O2UKOfficial – which is O2's presence on Twitter – a question this morning:
What's the plan for MMS on monthly tariffs when iPhone OS 3.0 comes out? 1 MMS = 4 SMS as usual?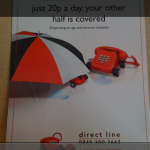 |

Doc2email has one very simple purpose: convert an image taken by the iPhone camera into a fax document. This can then be sent via email to another person, or to a fax service for delivery to a standard fax machine.
After installation, setup is simple enough as all you need is your outgoing SMTP email settings. From there, it's really a question of starting the application, using the camera to take the image and then emailing.
(more…)